SIRIUS
FICTION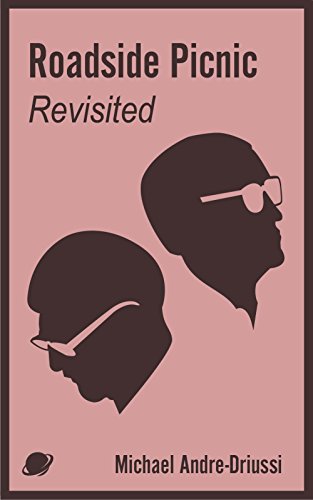 ROADSIDE PICNIC REVISITED
Seven Articles on the Soviet Novel that Inspired the Film "Stalker"
A collection of essays and a book review relating to "Roadside Picnic," the Soviet science fiction novel by Arkady and Boris Strugatsky. Six of the pieces were originally published in "The New York Review of Science Fiction," and the seventh is previously unpublished. The subject is the novel, and there is nothing about the movie beyond a brief mention. Topics include:
Close reading of the novel to unlock its mysteries.
Translation triumphs and errors.
A British novel that had a profound influence on "Roadside Picnic."
The critical reception of "Roadside Picnic" in the West.
The original plan for "Roadside Picnic" and the terrible compromise that came.
The articles:
"A 'Roadside Picnic' Triptych"
"Notes on the New Translation of 'Roadside Picnic'"
"The Politics of 'Roadside Picnic'"
"Stalky v. Stalker, or, 'Stalky & Co.' against 'Roadside Picnic'"
"The Lost Strugatsky Triptych 'Unintended Meetings'"
"Searching for the Worst Edition of 'Roadside Picnic'"
Review of "The Dead Mountaineer's Inn"
HOW TO BUY


Available as paperback and ebook:

SPECIFICATIONS

| | |
| --- | --- |
| Published | July 2016 ebook; August 2017 paperback |
| Page Count | 56 pages |
| Word Count | 12,200 |